Welcome to Focus Scientific
Focus Scientific Solutions Ltd provides an extensive range of specialist and general laboratory equipment, with a portfolio of products ranging from small laboratory apparatus to high tech R&D test equipment. We also offer tailored service maintenance agreements for all your Laboratory equipment.
We work closely with our suppliers to ensure that we can offer the correct instrument and configuration at competitive pricing, whilst delivering an aftersale Service support package to ensure that each unit works to your expectations.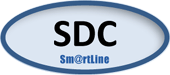 The staff of Focus Scientific have over 120 years combined experience in this Industry which has allowed us to gain an extensive knowledge of our marketplace. This enables the company to offer comprehensive support to our customers in all aspects of the business.
Contact us for your new equipment, instrumentation, installations, validations, service contracts and complete laboratory solutions and we will endeavour to offer competitive pricing and value, in each case.