Elma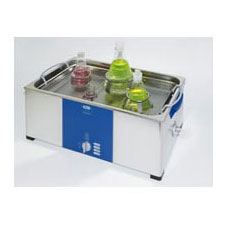 Our product range in the field of ultrasonic cleaning is probably the largest worldwide, including serial units and specially designed cleaning installations. From the smallest table-top unit for the cleaning of glasses up to a 20-stage special installation for the fine cleaning of computer chips in the manufacturing process – the ELMA ultrasound technology is the core of every product.
The electronical / physical ultrasonic technology is perfected by the necessary chemical component: our own chemical department rounds off our product range developing and producing cleaning media suitable for the use in ultrasonic units, both standard and tailor-cut.
In addition to the ultrasonic technology ELMA follows its long tradition and develops, manufactures and distributes a wide range of special appliances for the watchmaker and jeweller.